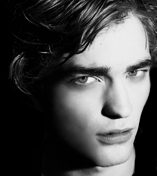 My flair for the overdramatic, my family had always called it.
Even I had to agree that this was a bit excessive. Why I hadn't just walked out from my enemies' chambers and directly into the square, I couldn't say. A part of me knew that if I moved at high noon, the hooded demons would strike just that much faster—delivering me, finally, from six months of agony. But truthfully there was some other force pulling at me. Urging me to wait here in the shadows for the right moment.
The mob on the square was too absorbed in its revelry to notice a man standing alone in the shadows. But I doubted that even a single one of them would fail to notice once I was no longer in the shade. What would they think? Humans—they rarely suspected danger when it presented itself; they might think I was some sort of apparition. I hoped that I would be left alone; I wanted the Volturi guard to have as unfettered access to my body as they could. The faster they took me down, the sooner this would all be over.
Would I see her? That was the only thing that worried me. If my father's estimate was sound, then the answer was yes. If I was right instead—well, could there be anything worse than the hell I was already in? There was no world for me without her. The only thing left tying me to my own existence was hers, no matter how many thousands of miles away she lived it out. Now that was gone. There was nothing to hold me here.
"I love you, Bella," I whispered.
Above me the clock began to toll.
§ 2 Responses to Preface"